Arriving in the mail today was this beautiful plaque for our efforts during last year's NEQP.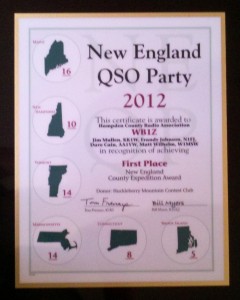 We're going to be back there again this year and hope to bring HCRA home yet another award. Thanks to Frandy/N1FJ, Matt/W1MSW and of course Dave/AA1YW for providing a comfy shack in Windham County, VT
Where will you be operating from this year?
More info on NEQP can be found here.
'73…
Jim/KK1W