HCRA is now listed as a club on ClubLog.org. This allows HCRA members who use clublog to see how they rank against other HCRA members in DXCC standings. HCRA could also compete with other clubs. This could create friendly competition  within the club as well as with other clubs. It can also benefit knowing that if your fellow club member made contact with a certain DX entity, that it could be possible for you as well.
If you are a HCRA who uses electronic QSL services such as LoTW, QRZ.com and eQSL.cc then it would be stongly suggest that you create an account at clublog.org, upload your logs and join the HCRA club on ClubLog to see where you stand.
If you are a ClubLog member and would like to Join the HCRA League, please do the following
1: Go to Clublog.Org and Sign In.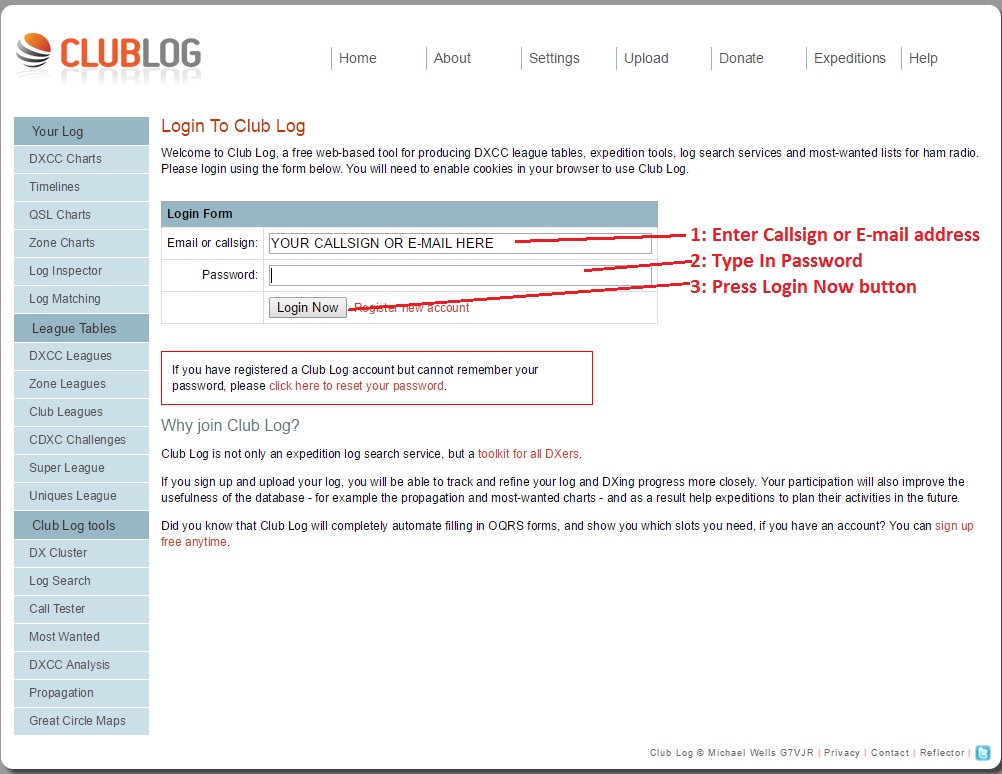 If you do not have an account, you can sign up for free and upload a log. Please follow the instructions on ClubLog.org
2: Once you're signed in, Click Settings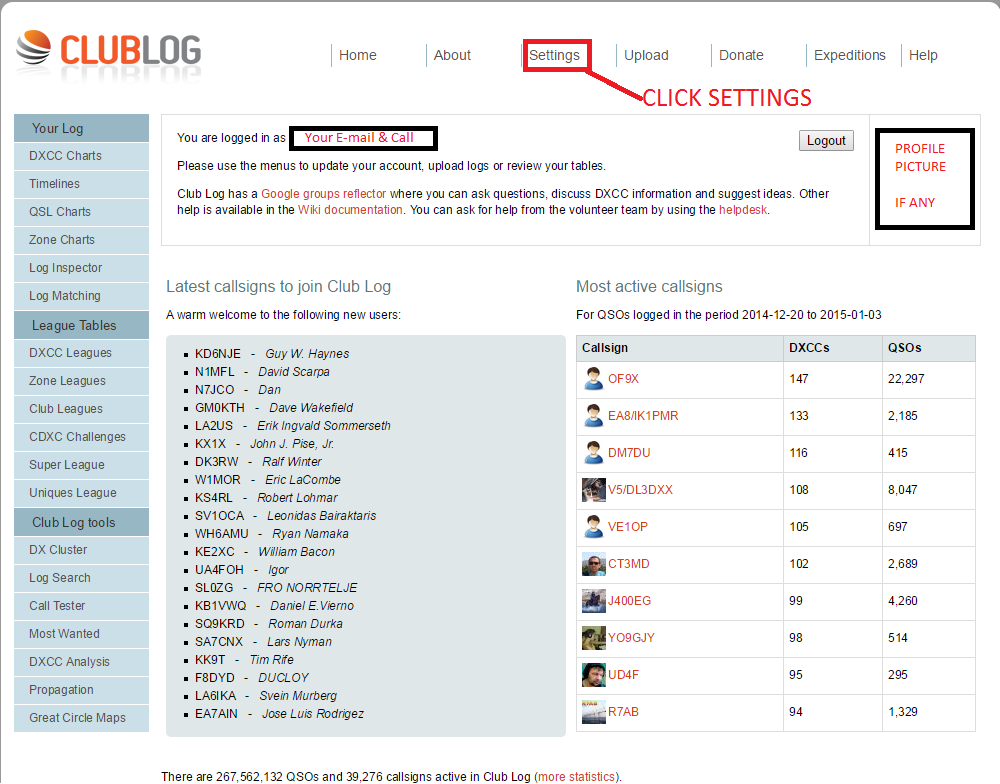 Located on top of the page, Click on the Setting Link
3: Click on the "Clubs" Link/Button located near the top of the page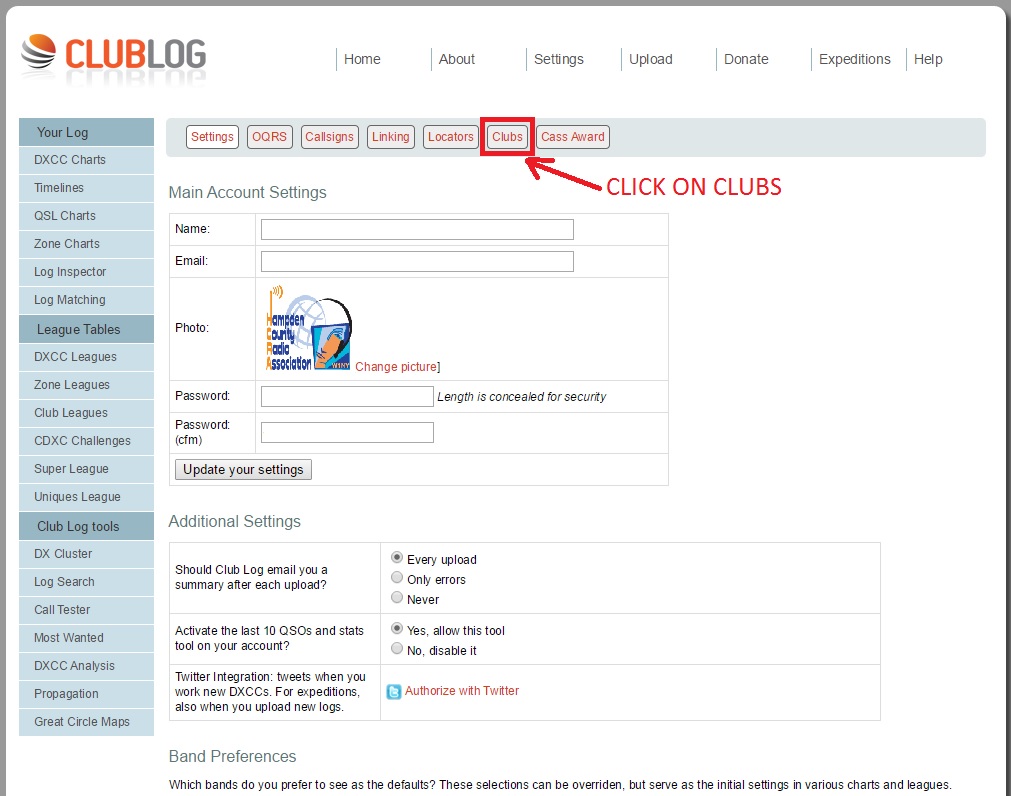 4: Look for "HCRA – Hampden County Amateur Radio Association": in the list, Highlight it and click the "Join Club(s)" button under the list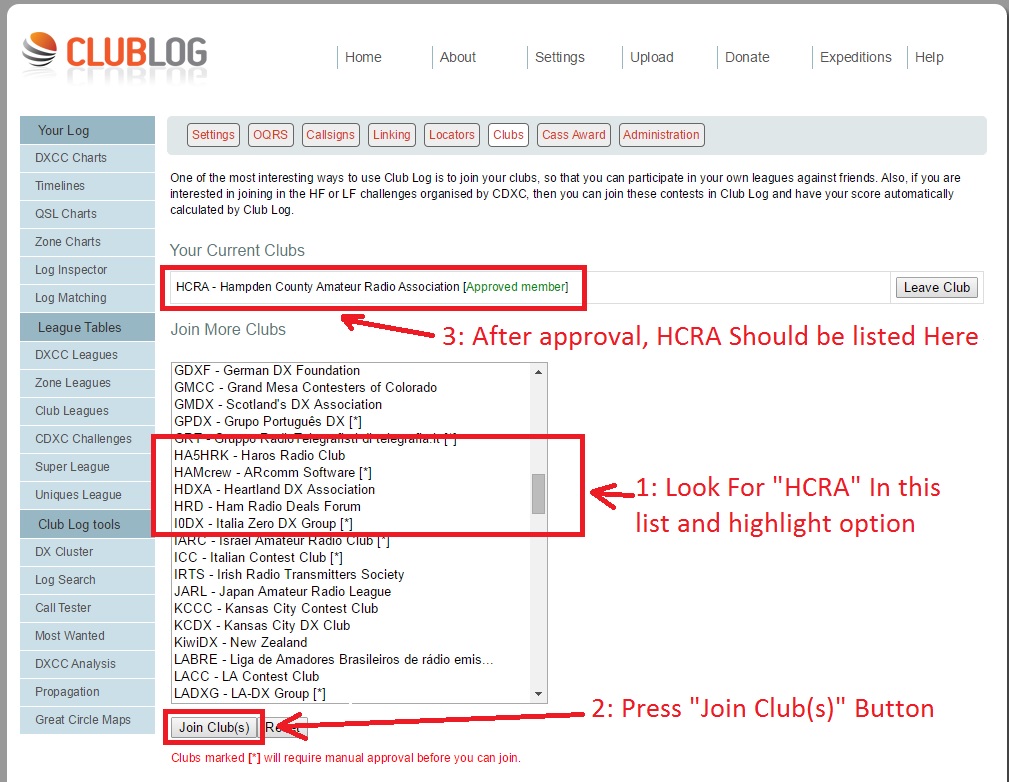 Please note that members have to be manually added to the club to prevent random people from joining in. Once approved you should be able to view your standings.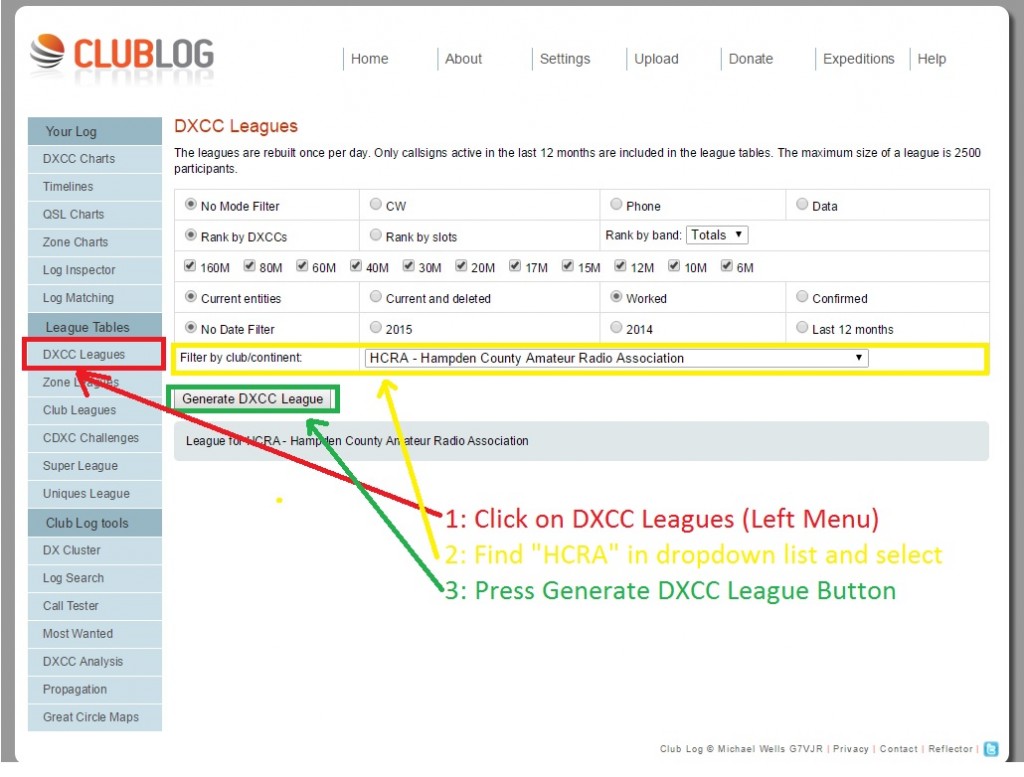 On the left side of the page, please click "DXCC Leagues" then choose HCRA from the dropdown list and then click "Generate DXCC League" button. You should now be able to see standings from all HCRA members that are participating on ClubLog. Please note that if you don't see your callsign right away, don't worry. Sometimes it takes a day for the lists to repopulate on the server which we have no control over.
Thanks for Participating!