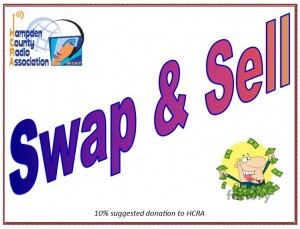 Last Swap & Sell of 2016 is this Friday, November 4th. There isn't a December meeting because of the Holiday Party
Let's end 2016 with a bang! Take a look around your shack and bring in an item or two that will become someone else's holiday gift :).
From the KK1W shack is an assortment of books and a nice LED desk lamp (with USB charger) to read them under. Some old, some new all good reading that will expand your amateur radio horizons.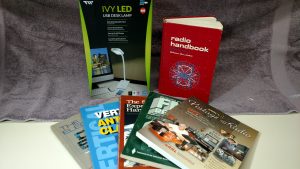 What are you bringing? Please comment to this post, with photos if possible.
Oh, the desk lamp is brand new AND is rumored to be grey with #87 on it, whatever that means...
Have you purchased your Holiday Party ticket yet? They'll be on sale at the meeting. See Harold/N1FTP so you don't go hungry this holiday season.